My experience in the aftermath of acting in a scene.
Last week I played a violently sexual Christopher Columbus in a scene in a documentary film. As an inexperienced actor (my first paid gig) I did my best to follow the directions of the Director, a Vancouver woman with many film credits and obvious confidence, and to keep my own feelings about the subject and the scene somewhat suppressed. I know that the character is not me, and it's unlikely I will find myself typecast after only one scene.
The young indigenous woman actor who played the victim in the scene was raised in an adopted non-native family. She is reconnecting with her native roots, including her birth mom and blood siblings who she hadn't met until her twenties. It was moving to hear her talk about finding her birth mom and siblings.
She and I had a good opportunity to connect as human beings before the scene was shot, and I was comfortable at the time that she felt positive about her experience in playing this role with me, despite her playing an extreme traumatic scene with implied violent sexual assault, which was also designed to be symbolic of the assault on the first nations of the Americas. The opportunity to meet and chat casually together before acting out the scene actually made it harder, in some ways, for me to act the villain, against this young woman, who seemed rather remarkable.
In the short time we spoke I learned enough about her to have a great deal of admiration for her search for her roots, her education in aboriginal history and laws, and the courage it took for her to seek out her birth mother and blood siblings. She is also a mom with a five year old child, raising the girl largely by herself, as the father is living far away in Haida Gwaii where he works as fisher. She's also attending college to become a social worker, with ambitions to work with troubled teens and aboriginal youth.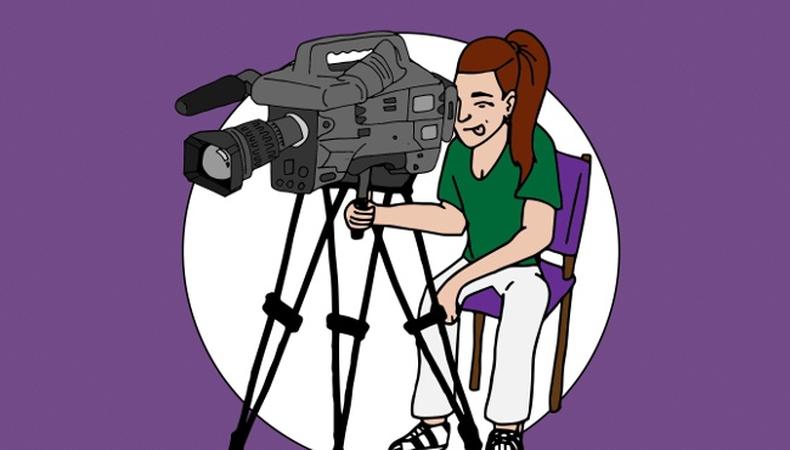 She is a great actor, and her performance was extremely credible. Her defensive struggles included physically attacking the rapist with her nails and fists, while she made loud and shrieking cries. I've never heard anyone sound so much like she was being actually raped and attacked, while we struggled to make the implied attack as convincing as possible, including beating her with a rope and tying her up, while I ripped off her blouse exposing her breasts. There was a lot of pushing and pulling with her fighting off her attacker as best she could. I was directed to make it look as if I was actually having intercourse, and kissing and sucking her breasts, without actually doing so. It's likely that anyone seeing the film will wonder if the she was actually being violated during the filming.
However, it was all make-believe, and there was no actual contact between my lips and her breasts, nor was I ever pressing against her body in the way that the film will probably make it appear. During my attack against her, after I ripped off my shirt and was ripping open her blouse, she tore open wounds on my back and shoulders with her fingernails, with such ferocity that she actually opened wounds which bled during the filming. She was quite apologetic about injuring me in her enthusiastic performance but I felt that she gave the scene gravitas and believability with her focus and intensity.
The makeup artist took the minor wounds and made them look a lot more serious than they actually were, but nonetheless I have scratch marks on my back and shoulders that have only now begun to fade. Her defensive struggles only made Christopher Columbus become deranged and even more violent in his assault. Which made her cries and screams even louder and more emotionally expressive about what was happening to her.
This documentary is about two separate but related themes – the violent assault on indigenous women as a part of the conquest by the Spanish fleet and the enormity of the humiliation and defeat of the nations of the Americas by European invaders. My scene is only a part of the documentary, and obviously I haven't seen any of the rest of the film.
What making this film has done to me however, is give me a lot to think about and to process, particularly in regards to the sexual and violent assault of a young woman, by a much older and more powerful man. I doubt that the invader would have given her a second thought once he was done with his depraved behavior, and simply would have gone on to the next act against the native peoples, including more attacks on defenseless women and children.
History is largely silent on what happens to vulnerable women and children during wars, although recently there has been a lot more discussion and literature on the subject. What I did as an actor was play out the most vile behaviour in as convincing a fashion as I could. That was my job, and the Director and the Producer were very complimentary about how the two of us did our scene together.
I still dreamt about the scene, and her pitiful cries during the scene, and her heartfelt weeping during the rape scene itself. At the time I felt my heart pounding, and my body was trembling with the emotional impact of this close encounter. The sweat on my face and my body wasn't all from the makeup artist. I'll carry a visceral memory of this scene with me for a long time, and this memory will inform me in ways I never would have expected about how intensely personal and intensely evil is sexual assault actual. The very fact that she was able to express the terror, the outrage and the aftermath so eloquently with her body and her voice means that I'll never again hear or read about a sexual assault without being deeply moved.
During the filming, the actress kept in character the whole time, until the very end. After the shoot was over she was very subdued, in the aftermath of shooting such an emotionally draining scene. I'd feel a lot better if I could be sure that filming the rape scene isn't haunting her dreams in the way it has mine.