Thanks for joining me! This is the first chapter based on the "We're Related" relatives sent to me by Ancestry.com. Each blog will be centred around one person starting with the first person so cited, Bill Gates, of Microsoft fame. His full name William Henry "Bill" Gates was born on October 28, 1955 and is listed on my "We're Related" app on my Iphone as "possibly" my nine cousin.
Good company in a journey makes the way seem shorter. — Izaak Walton
The choice of Bill Gates as the subject for my first blog on these possible relatives from Ancestry.com and We're related is not because he seemed so unlikely as to be impossible as my relative because of his immense wealth and fame, or even because he would be my choice if I were to get to choose someone to be a famous member of my own family.
No, he was chosen because he was the first relative listed on the app, once I connected my family tree.
William Henry Gates III (born October 28, 1955) is an American business magnate, investor, author, philanthropist, and humanitarian. He is best known as the principal founder of Microsoft Corporation.[2][3] During his career at Microsoft, Gates held the positions of chairman, CEO and chief software architect, while also being the largest individual shareholder until May 2014.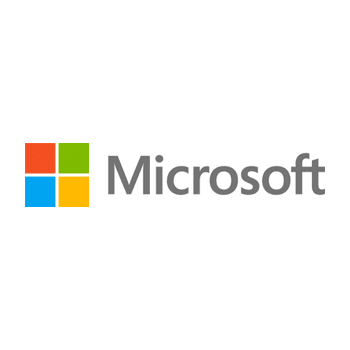 In 1975, Gates and Paul Allen launched Microsoft, which became the world's largest PC software company.[4][a] Gates led the company as chairman and CEO until stepping down as CEO in January 2000, but he remained chairman and became chief software architect.[7] In June 2006, Gates announced that he would be transitioning to a part-time role at Microsoft and full-time work at the Bill & Melinda Gates Foundation, the private charitable foundation that he and his wife, Melinda Gates, established in 2000.[8] He gradually transferred his duties to Ray Ozzie and Craig Mundie.[9] He stepped down as chairman of Microsoft in February 2014 and assumed a new post as technology adviser to support the newly appointed CEO Satya Nadella.[10]
Gates is one of the best-known entrepreneurs of the personal computer revolution. He has been criticized for his business tactics, which have been considered anti-competitive. This opinion has been upheld by numerous court rulings.[11]
Since 1987, Gates has been included in the Forbes list of the world's wealthiest people, an index of the wealthiest documented individuals, excluding and ranking against those with wealth that is not able to be completely ascertained.[12][13] From 1995 to 2017, he held the Forbes title of the richest person in the world all but four of those years, and held it consistently from March 2014 to July 2017, with an estimated net worth of US$89.9 billion as of October 2017.[1] However, on July 27, 2017, and since October 27, 2017, he has been surpassed by Amazon founder and CEO Jeff Bezos, who had an estimated net worth of US$90.6 billion at the time.[14] As of August 6, 2018, Gates had a net worth of $95.4 billion, making him the second-richest person in the world, behind Bezos.
Later in his career and since leaving Microsoft, Gates pursued a number of philanthropic endeavors. He donated large amounts of money to various charitable organizations and scientific research programs through the Bill & Melinda Gates Foundation, reported to be the world's largest private charity.[15] In 2009, Gates and Warren Buffett founded The Giving Pledge, whereby they and other billionaires pledge to give at least half of their wealth to philanthropy.[16] The foundation works to save lives and improve global health, and is working with Rotary International to eliminate polio.[17]

From Wikipedia, the free encyclopedia
Wow! This guy is amazing, and not only because he's so accomplished and successful but also because this is far from the first time I've thought about him, either as an entrepreneur or as person in his own right. He's been one of my personal heros my entire adult life.
His leadership of Microsoft, over the years, has driven my own career ambitions, not that I'm in the same league, but rather his style of leadership, He has been the master of switching directions when he feels like it is time to make a change. He's taken enormous risks with his career and his company, both of which have paid off, over and over again.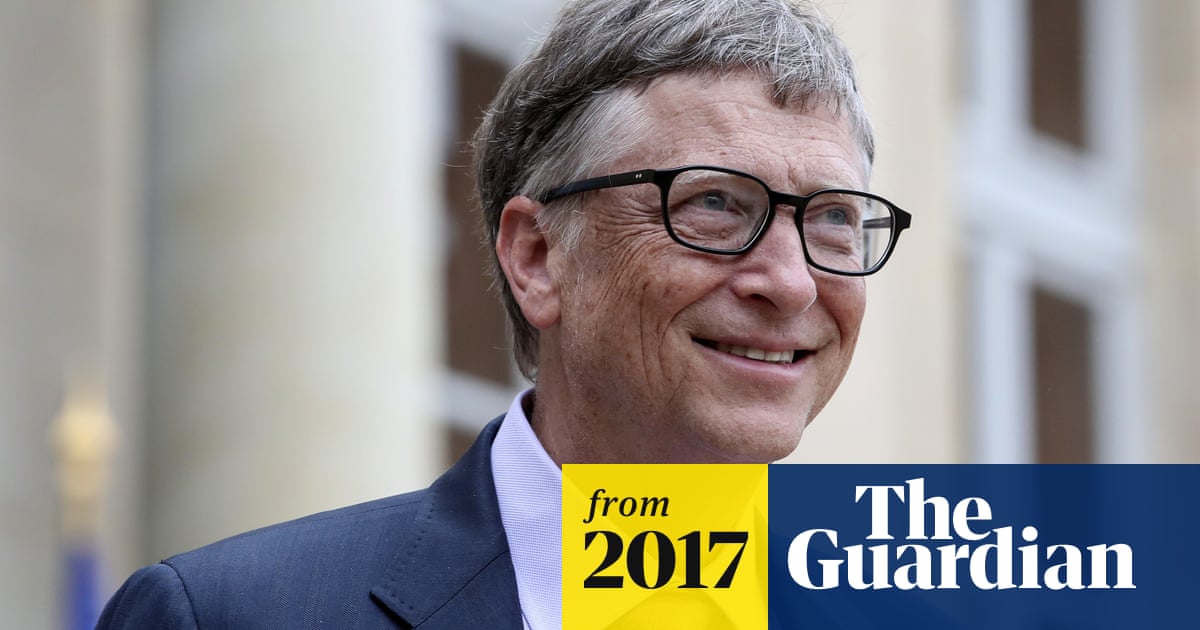 And I find him inspiring today. He and his wife, Melinda Gates, have created the world's largest charitable organization which takes giving to a whole new level, including the most important personal delivery – fresh water and prevention of malaria. He not only has good intentions, but they deliver on those intentions.
Bill Gates and I are descendants from Thomas Weeks. We are both his ninth degree grandsons, through the Weeks, Brush, Woolward, and Maxwell family tree, me through the Weeks, Wilman, Wilhelm, Babcock and Mobergs. Our common ancestor is a part of the New England puritan settlers as well as the Quakers of Oyster Bay.
Of all of the Protestant Christian denominations, that of Quakers is probably set apart the most. "Friends," as they call themselves, believe in the Trinity of the father, the son, and the Holy Spirit like other Christians, but the roles that each person plays varies widely among Quakers.
Below are five beliefs that set Quakers apart from other Protestant Christians:

1. Meetings: Quaker meetings, or a meeting of friends, may differ considerably, based on whether the individual group is liberal or conservative. Because of this there are basically two types of Quaker meetings. Meetings of meditation are mostly silent, with expectant waiting for an answer of some sort from the Holy Spirit.
Individuals may speak in these meetings if they feel led to do so. Pastoral meetings can be much like an evangelical Protestant worship service, with prayer, readings from the Bible, hymns, music, and a sermon. Some branches of Quakerism have pastors, others do not.
2. Personal Communication: In order to communicate with each other and with God, Quakers often sit in a circle or square. This allows people to see and be aware of each other, but no single person is raised in status above the others. Some Friends describe their faith as an "Alternative Christianity," which relies heavily on personal communion and revelation from God rather than adherence to a creed and doctrinal beliefs. Early Quakers called their buildings steeple-houses or meeting houses, not churches.
3. Continuing Revelation: Most Friends believe in the religious belief that truth is continuously revealed to individuals directly from God. Quakers are taught that Christ comes to teach the people himself. Friends often focus on trying to hear God. Because of this, Quakers reject the idea of priests, believing in the priesthood of all believers.
4. Equality: From its beginning, the Religious Society of Friends taught equality of all persons, including women. Some conservative meetings are divided over the issue of homosexuality.
5. Sacraments: Most Quakers believe that how a person lives their life is a sacrament, and that formal observances are not necessary. Quakers hold that baptism is an inward, not outward, act. And when it comes to communion, instead of the Lord's Supper, Friends subscribe to the theory of spiritual communion with God, experienced during silent meditation.


5 Beliefs That Set Quakers Apart From Other Protestant Christians
By Cindy Hicks NewsMax Internet TV

Wednesday, 01 Apr 2015 3:50 PM
Both of us had ancestors rooted in the traditions and values of the Quakers. When I first came across the Quakers I wasn't so sure that I understood why so many of my ancestors were Quakers. In both sides of my family, through my father's father's side and my mother's mother's side there are direct descendants of the Quakers.
As I get to know more of my "famous" relatives I think that the Quaker inheritance still holds some sway in my values and my family's cultural traditions.
If America society can be said to have had a conscience since it's founding by the Pilgrims and other early settlers, the Quakers have often provided it. At numerous times during the last five hundred years, the Quakers have often stood alone for justice and integrity. They believed in equality of the sexes long before it was popular in the media. The declared slavery an abomination and worked tirelessly to end it both in the United States and the British Empire. They resist any form of arbitrary leadership or moral superiority by positional authority. They believe that each person has a relationship with God, and each person alone can determine the right and proper things to do, when decisions are necessary.
I know that this is simplistic, and pretty shallow interpretation of Quaker thoughts and traditions but my main point is that I feel that Bill Gates, and his wife Belinda live out the values of a twenty first century Quaker brought forward into the secular age.
This blog is about my family tree. It's exploring who we are, and who I am because of my family tree and its members. One of it's roots is buried deep in the American experience, but I think in that part of the experience that questions everything, and demands new answers for a new age. Just like Bill Gates, my esteemed cousin, possibly.