Global Warming is not the most important crisis facing the world's human population at the moment.
One of the things that really concerns me about the current mass political movement around global warming is that it is distracting the human race from several other issues that are of far more immediate concern, and which also require a global response if there is not to be catastrophic outcomes, some of which are already far advanced.
And I am NOT saying the Global warming isn't a serious danger to the health and quality of life of millions of people around the earth, mostly in the mid to long term, anywhere from twenty-five to fifty years from now. And while I believe that it is important, if we don't address several other, far more pressing issues, half of the population of the globe with sick and dying, directly because of these other issues.
I specifically referring to serious medical problems arising from really bad lifestyle choices being promoted by governmental agencies, national and international disease associations, doctors, international food industry giants, dieticians, and the public media.
So what the heck could I possibly be ranting on and on about? There are three health crisis catastrophes happening right now that can have a bigger effect on the human race, today and tomorrow, than global warming.
Metabolic Syndrome
Antibiotic resistance and superbugs
The explosion in pollution of the world's oceans
Religious and political fundamentalism in the political area, and erosion of political and religious freedom
Industrial corruption around the world, and its impact on the peoples of the world.
No one article could even begin to explore these five serious hazards to humanity, and the quality of our existence on the planet Earth.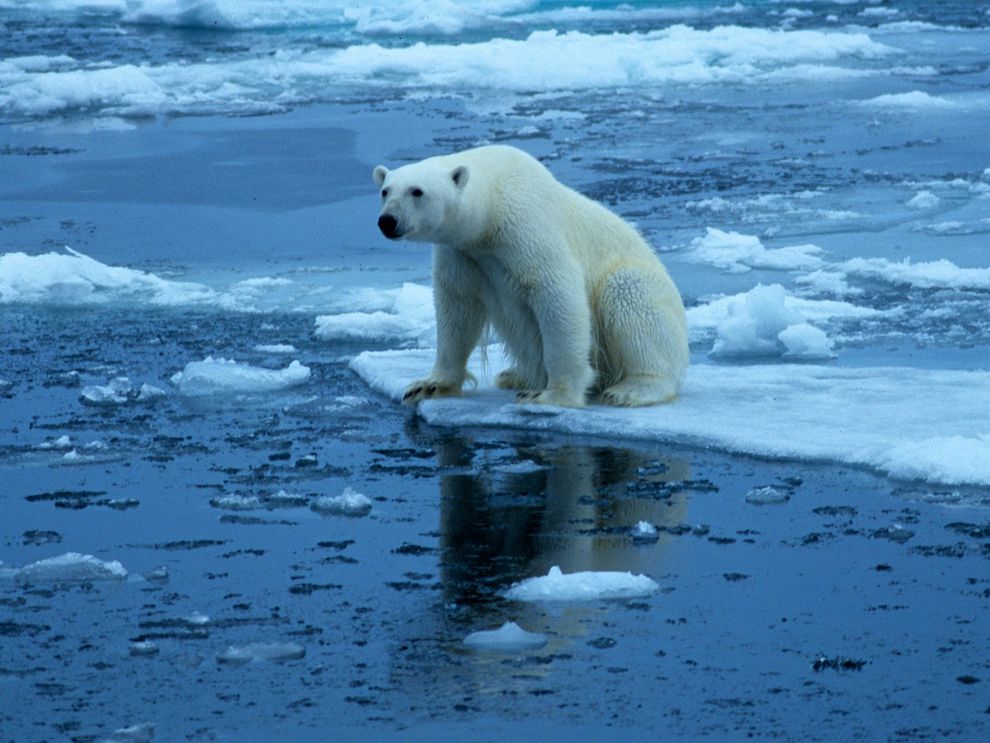 Personally I'm optimistic that the human race will figure out how to reduce or eliminate the human contribution to global warming. It won't stop the climate from changing, either continuing to warm for the next few hundred years, or crashing into a new ice age, which is what many scientists were concerned about only a few years ago. It took a lot of effort to stop using fluorocarbons in spray cans, which was attacking the ozone layer only a couple of decades ago. Global warming is more of a concern than fluorocarbons, and will require a much more consequential response if the human race is to find solutions that will resolve our contributions to it. But call me Pollyannaish but I do believe that we will find technological solutions to a problem fundamentally caused by technology. As someone said to me, "it's not rocket science." No, it's harder. But it be done.
I'm far less optimistic about our response to Metabolic Syndrome. Only recently have scientists started to realize the breadth and seriousness of the syndrom, which is directly caused by the consumption of excessive carbohydrates and sugars by populations of all ages, and is a now a global problem facing all of the nations of the globe. Recent research and publication have demonstrated a direct causative relationship between the over consumption of carbohydrates and sugars to the following disorders and diseases.
Diabetes
Liver disease
Cancers of the pancreas, heart, liver, kidneys
Crohn's disease
Chronic lung disease and cancer
Heart disease including cardiac arrest, arrhythmia and death
Alzheimer's
Inflammatory diseases
May be related to several mental disorders underlying depression and mania
The number of deaths in the world from the above categories of diseases, in 2019 caused by carbohydrate and sugar far exceeds the projected loss of life in the world from Global Warming by 2050 or even 2150 assuming that we don't do anything to stop it. There is now solid evidence that over a third of all human beings alive today are suffering from Metabolic Syndrome, and many many many people die from it every single day. Far more than from wars, automobile accidents, distracted driving, alcohol abuse and drunk driving – all put together.
Superbugs
Superbugs present a slightly less ominous threat, if you don't think about the fact that without effective antibiotics we are all vulnerable to diseases we once believed we had wiped out.
Humanity's defences against infection are wearing thinner by the day, and the microbes responsible are getting stronger.

One in four infections is already resistant to antibiotics and other known forms of treatment, and 5,400 Canadians died last year from infections that until recently had been treatable. That's according to a comprehensive peer-reviewed report presented by the Council of Canadian Academies this week.

That's roughly double the number of Canada's annual traffic fatalities and homicides combined.

These infections range from pneumonia to infections of the urinary tract, the blood stream and the skin. And their numbers are rising everywhere as international transportation carries every infection-causing microbe to every part of the world.

The report, When Antibiotics Fail, was prepared for the federal government by an expert panel. I was a member of this panel, chaired by Brett Finlay of the University of British Columbia.

Gerry Wright is a professor of Biochemistry and Biomedical Sciences and the Scientific Director of the Michael G. DeGroote Institute for Infectious Disease Research at  McMaster University. This article is republished from The Conversation under a Creative Commons license. Read the original article.
Oceanic pollution, including plastics and other waste
Ocean Pollution: The Dirty Facts
We're drowning marine ecosystems in trash, noise, oil, and carbon emissions.January 22, 2018 Melissa Denchak
The fate of our seas is not only up to the government or industry. Our individual, daily actions matter, too. You can start by reducing water pollution and runoff at home, being more mindful of your plastic consumption, or organizing a cleanup of your local waterway. You can also support the work of NRDC and other environmental advocacy groups as well as other businesses and organizations that work to preserve our coasts and waters.

https://www.nrdc.org/stories/ocean-pollution-dirty-facts
Religious and political fundamentalism in the political area, and erosion of political and religious freedom
The news is full of examples of political terrorism around the world, including bombings and individual acts of terrorism against innocent civilians. This is terror on a retail scale and pales into insignificance against the damage being done to our political and religious freedoms around the world as a result of religious or political fundamentalism that denies people the right to their own religious beliefs, personal development and gender identification, even the right to exist as ethnic minorities in various parts of the world.
There are more people in concentration camps today, than during the second world war, with the vast majority of them in China. We in the west have been negligent in this, but mostly because we are also complicit in our own attacks on minorities and aboriginals. The United States and Europe are split right down ideological and religious seams that threaten the future safety of the world because of the increasing intolerance being shown to people with different religious or political beliefs of large parts of the population. Christian, Muslin and Atheist fundamentalists deny the very right to exist for anyone who dares believe something different than they. The intolerance of a pulpit bully today is the concentration camps of tomorrow.
Industrial corruption around the world, and its impact on the peoples of the world.
A new report has alleged that international medical and pharmaceutical companies are complicit in China's organ transplant scandal.
The report has, for the first time, named 20 global companies profiting from China's transplant trade, where innocent people are murdered in a state-sponsored campaign of forced organ harvesting.
The report, entitled the Economics Of Organ Harvesting In China and conducted by the Institute to Research the Crimes of Communism, finds that the companies from Western countries are 'taking part' in China's organ harvesting crimes, including Pfizer from America, OrganOx from the United Kingdom and Roche from Switzerland.

The report supports China Tribunal's Final Judgement in June 2019 which exposed China's 'wicked' organ harvesting crimes and murder of innocent people as 'Crimes Against Humanity'.
Western companies allegedly involved
The new report emphasises that China's transplant system is 'dependent on the import of devices for organ preservation' from the West and has accused the Western pharmaceutical companies of using Chinese prisoners for testing transplant products.
Over 1.5 million people detained in Chinese 'camps' are seen as 'ideal source of organs' according to the report and the authors are calling for companies named in the report to answer to allegations or for state offices to "investigate international criminal activity".

Global pressure is now mounting on China to stop the brutal murder of prisoners of conscience in a scandalous industry estimated to illegally earn the People's Republic of China over $1bn (~€0.89bn) per annum.

Susie Hughes, Executive Director, International Coalition to End Transplant Abuse in China (ETAC), stated: "These companies are in a very powerful position because China's transplant industry would falter without them. It is imperative they withdraw from China immediately to help save innocent people who are being killed for their organs."

Hamid Sabi, Counsel to the China Tribunal, who recently raised the issue of forced organ harvesting in China for the first time at the United Nations said: "I welcome all new research confirming this horrifying issue. Organ transplantation to save life is a scientific and social triumph but killing the donor is criminal."

https://www.healtheuropa.eu/exposed-western-companies-allegedly-complicit-in-chinas-organ-scandal/95719/
Industrial greed and complicity in the dangers to human survival, both individually and collectively cannot be pursued with enough vigor. Companies are responsible for causing untold health hazards and killing millions upon millions through smoking, dietary corruption of the food chain, false information distribution to the public over years and years.
Global Warming is a Safe Enemy
I started this blog by saying that I don't think that Global Warming should be at the top of our concerns about the future (and present) of the human race. There are lot of things to be concerned about, and Global Warming is just one of them.
The massive obsessive focus on Global Warming is a little like the obsession in the 1960's with the nuclear threat and the idea that the Russians were going to wipe out the human race in their global arms race with the USA and the West. The obsession wasn't totally misguided, it just missed the point that there were other things which should have been addressed and were not. The consequence of obsessing over one significant challenge facing the world, without paying attention to many of the other issues is highly risky.